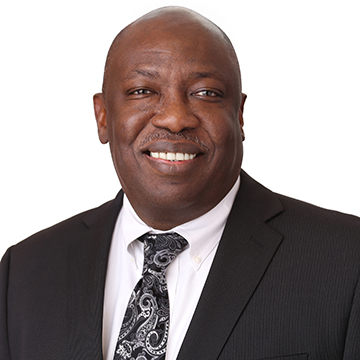 Tony Bowen
Director, IT
Tony is the Director of ECG's Corporate Events IT team.
Tony is an expert at seamlessly integrating AV, IT, and other multimedia capacities into any event, meeting, or conference. With more than 30 years' experience in the hospitality industry, he has used his talent and passion for technology to enhance messages, improve crucial connectivity, and create unforgettable events.
After migrating from Jamaica to New York in early 1980, Tony got his start with Unitours Inc., a travel company that specialized in Christian pilgrimages and tours to Israel. He later moved up to Universal Skytours Inc., a sister company of Unitours. Tony worked his way up from the mail room to operations in less than one year with the company, to the role of Assistant Manager of Operations within 4 years, leaving the company as Vice President and Chief Technology Officer before the company closed in 2012.
Tony has extensive experience managing the needs of large corporate organizations, including Moore Business, Unisys Corp, Panasonic, Whirlpool and Weil McLain to name a few.